Our versatile publishing solution provides a better way for independent, social, commercial publishers, and university presses to publish exceptional articles without the frustrating issues often associated with scholarly publishing.
The movement towards Open Access publishing has gained momentum in recent years as scholars, funders, and governments have become increasingly interested in making research results more widely available to the public and is certainly an important and rapidly growing trend in scholarly publishing
As the demand for Open Access publishing continues to grow, publishers will face both challenges and opportunities and the Open Access trend has already brought about a need for publishers to reassess and improve their publishing processes.
Publishers will need to ensure that their publishing processes are compliant with the evolving Open Access requirements to remain competitive in the scholarly publishing landscape. This will likely require significant investment in new technology and infrastructure to support the dissemination of research articles in Open Access formats.
Another crucial challenge that publishers must address is improving the author experience. Authors are key stakeholders in the scholarly publishing ecosystem and their satisfaction and engagement with publishers can impact their choice of publication venue.
But for those publishers which look into the future positively, these are also unique opportunities. Firstly, they will have the opportunity to tap into a wider readership base and increase the visibility of their publications. This can ultimately lead to increased citations and impact, which can be beneficial for both the publisher and the authors. Secondly, publishers can differentiate themselves by providing added value services and stepping forward with enhanced author experience and turning it into a competitive advantage.
Managing all the complexities of scholarly publishing can be a daunting task. Often, publishers' resorted to using specialized systems for each step in the process and creating workflow chains. While this approach is viable, it can and usually results in significant expenses and management hassles due to the use of different but interconnected systems.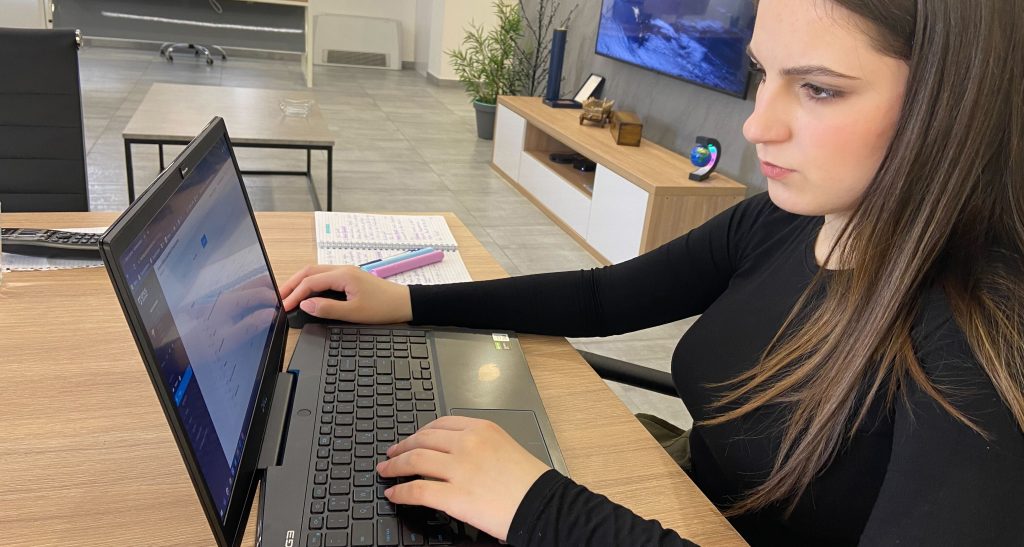 While big commercial publishers have already started transformative processes, small academic and society publishers are lagging. Without the capacity to invest heavily in the enrichment of their technological infrastructure by insourcing journal platforms development, inadequate are their capacity to fulfill all open-access publishing mandates and could be easily left behind.
That's why we created Opus, our Journal Management System, a comprehensive solution that streamlines the publishing process and eliminates the need for multiple systems.
With Opus, you can manage your entire workflow, from article submission to distribution, all in one place. This saves time and money while providing the tools necessary for a successful online presence.
The intuitive WYSIWYG platform allows for effortless collaboration between authors, reviewers, editors, and publishing team members, whether you're working from home, on the go, or at the office. With Opus, you can access your system anytime, anywhere, and stay on top of your workflows with ease.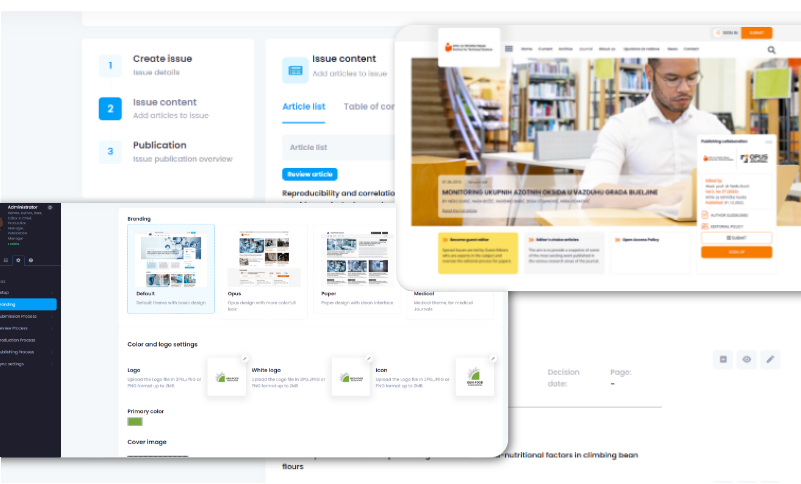 The whole platform prioritizes a positive authors experience with streamlined submission, peer-review and editorial processes that provide authors with a clear understanding of the status of their submissions and ensure that authors receive timely decisions on their submissions.
Also, publishers find value in Opus's streamlined review and editorial processes which are freeing editors to focus on finding and producing quality research without getting bogged down by administrative tasks.
Furthermore, Opus can help publishers improve their reputation and enhance their brand image since it enforces the implementation of the best practices through which publishers can demonstrate their commitment to the scholarly community. In doing so a fine balance was needed to be set between customizable options and enforcing rules. This balance must ensure that publishers have flexibility in how they publish, while also maintaining consistency and quality in the published material, and we think that the challenge of achieving this balance has been successfully tackled with Opus.
Finally, Opus would have not been fully complete without the tools authors need to promote their work and increase the visibility of their research and also of the journal they publish in.
We believe that Opus will be embraced by those publishers that want to demonstrate their commitment to excel in the scholarly community and provide a pristine experience to all involved in producing and publishing.
There are so many features that the Opus brings to small and medium publishers that are for the first time accessible to them through our pricing structure set with efficiency and cost-effectiveness in mind. By doing so, we wanted to make it affordable for publishers of all sizes and further facilitate the transformation to open-access publishing.
This is the first post we published on our website and there is much to be said about Opus, that is why we will stop for now.
But we promise that the Opus presentation will be a continual topic on our blog and that we will in our following posts bring more details about Opus design features, and how it provides enough inherent flexibility to adapt to the wide variety of use cases, standards, and workflows in the industry while being a cost-effective and sound solution for your publishing program.